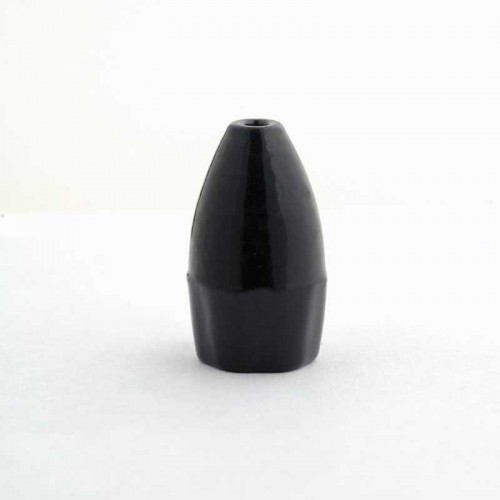 Strike King Tour Grade Tungsten weights are the finest quality tungsten weights available. They are insert free, won't fray your line, and have a durable paint coating. The weight forward / boat-tail shape penetrates and falls through cover better than ordinary bullet shaped weights. Tungsten's high density enables a smaller size than comparable lead weights which will help your hook-up ratio. Tungsten's hardness gives you incredible feel of the bottom and strikes that can't be matched by lead. Tour Grade Tungsten weights will improve your fishing success and you won't want to use lead weights again!
Strike King Tour Grade Tungsten Weights
Free Shipping
Free on all orders over $99.00
Savings Per Bait
Save between $0.07 - $0.35 per bait when ordering.
Views: 9917
Brand: Strike King
Product Code:

TGTW

Availability:

In Stock
$13.79
Price in reward points: 68
Available Options
*

Strike King Tour Grade Tungsten Weights Sizes and colors:
Qty
(+$2.00)
(+$2.00)
(+$2.00)
(+$2.00)
(+$4.00)
(+$4.00)
(+$4.00)
(+$4.00)
Out of Stock
(+$4.00)
(+$4.00)
Out of Stock
(+$2.00)
Out of Stock
(+$2.00)
(+$4.00)
(+$4.00)
Out of Stock
(+$4.00)
Out of Stock
(+$2.00)
(+$4.00)
Out of Stock
(+$4.00)
Out of Stock
(+$4.00)
(+$2.00)
Out of Stock
(+$4.00)
Out of Stock
(+$4.00)